Changing careers isn't easy, but you won't regret it. These five tips on how to change your career are inspired by a parable about an old man who wanted to teach his sons the value of wise decision making.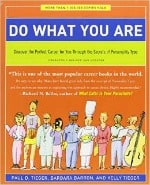 In Do What You Are: Discover the Perfect Career for You Through the Secrets of Personality Type, Paul D. Tieger, Barbara Barron, and Kelly Tieger describe how the power of personality types can help you find the right job. This book identifies occupations that are popular with each personality, provides helpful case studies, and offers a rundown of each personality type's work-related strengths and weaknesses.
Does your personality type include blogging? In 7 Cautions for a Career Change at 40, Richard Bolles advises career changers to start moving in a new direction by starting a blog or website devoted to your new job. For instance, if you're currently a government employee and you want to be a guidance counselor, start blogging about vocations and career advice. This may help you figure out how to change careers, give you additional information about being a guidance counselor, and add to your credibility.
Before I offer more tips on how to change careers, I want to share the Parable of the Pear Tree.
The Pear Tree – a Parable
Once upon a time, there was an old man who had four sons. He wanted his sons to learn not to judge things too quickly, so he sent them each on a quest. They didn't go as a group – the father wanted each son to make the journey alone.
The father asked each son to travel a great distance away, and find a rare pear tree. The first son went in the winter, the second in the spring, the third in summer, and the youngest son in the fall. After they had all made the journey there and back, the old father called them together
"What did you see, my sons?" asked the old man.
The first son said that the tree was ugly, bent, and twisted. The second son disagreed, saying the pear tree was covered with green buds and full of promise. The third son shook his head, saying the tree was filled with blossoms that smelled so sweet and looked so beautiful, it was the most graceful thing he had ever seen. The fourth son disagreed with all of them; he said the pear tree was ripe and bursting with fruit, full of life and fulfillment.
"You are all correct," said the father. "Each of you saw the tree in one season in the tree's life. You cannot judge a tree – or a person, or a career – by only one season. Stay with the tree through all its seasons before you judge. If you give up when it's winter, you will miss the promise of your spring, the beauty of your summer, the fulfillment of your fall."
How to Change Careers
The following tips for changing careers are inspired by this parable of the old man and his sons. You're in a season of change in your professional life, and it's wise to take your time before setting and achieving your career goals.
Find value in this season of your career
You're bored or unhappy in your current job, so you want to know how to change careers. Don't allow your job dissatisfaction blind you to the value in your current profession. Whether you're a government employee or self-employed cleaning person, take stock of what you've learned. You have resources in your job that will help you change careers, and you're learning stuff that will guide you in your next job. Never be dismissive of coworkers, skills, or information. Be grateful and humble for where you are, and how far you've come in your career.
Allow yourself to dream of all the possible jobs you want to do
Before you jump into the first available job or school, take at least a month to research potential jobs. Get career advice. Travel outside your geographical and psychological comfort zone. Recall what you wanted to be when you were a kid. Think about your hobbies and favorite pastimes – could you learn how to change careers AND do what you love at the same time? Changing jobs isn't something you'll do every day, so take your time.
In From Passion to Paycheck – A Career in Aromatherapy, Sharon describes how to change careers when your dreams seem beyond your ability to make them come true.
Be prepared to make sacrifices for the right change of career
In the Parable of the Pear Tree, the sons had to travel far away to learn what their old dad wanted to teach. It took the old man over a year to teach his sons the valuable lessons that every season brings good and bad, positive and negative. Nothing happens overnight, even in this era of speedy information exchange, social media, and emailing resumes around the world. If you really want to make a career change that is meaningful and strategic, you need to slow down. Take your time. Make sacrifices to get what you really want.
Don't give up when you know what career change you want to make
It took me two years to get my Master of Social Work (MSW), and I wanted to quit after the first year. Grad school was hard, expensive, time-consuming, and aggravating. I worked over 800 hours in two different internships, and didn't earn a penny. I gained valuable work experience, though, and learned what it was like to work in different social service organizations. I never want to go back to grad school – unless it's in Literature – but I don't regret getting my MSW. If your career change doesn't hurt you or cost you something, then it won't be worth it.
Surround yourself with people who know how to change careers successfully
Who do you spend the most of your time with? Are they passionate about their jobs, willing to take career risks, and smart about the way of the world? If you're serious about changing careers, you need to connect with the right people. That may be the number one tip for changing careers: find people who can motivate you, support you, and encourage you to keep moving past the obstacles.
Are you uncertain about what type of career change you want to pursue? Read Best Jobs for Introverts and Quiet People.
I welcome your thoughts on how to change careers below. I can't offer career advice or counseling, but it may help you to share your experience. Sometimes writing brings clarity and insights, and can help you see a direction more clearly.
Going back to school isn't necessarily the best way to change careers.