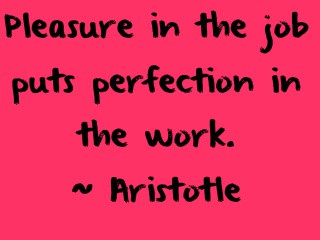 Here's a creative way to combine two business ideas: offer life coaching services as you give  manicures. In this life coach job description, you'll how a certified life and wellness coach also works as a professional manicurist.
This "working world" job description surprises most people…
"I pamper my clients with manicures while counseling/coaching them to improved emotional health and wellness," says Manicure Life Coach Donna Davis. "Currently, I'm practicing at a Wellness Salon in South Central Pennsylvania. I have a private area for confidential sessions with all of the equipment required for beauty nail treatments. My goal is to be in private practice in the near future."
Here, Davis describes her job as a manicurist and life coach, and offers career tips for people interested in this new job that combines cosmetology with counselings.
Manicurist Life Coach – Job Description
"While I'm working on their hands, I ask questions to focus my clients on the areas they believe need to be changed," says Davis. "It's different for everyone. But, everyone has an agenda or urgency on what is bothering them."
She says women have been disclosing personal issues to their hairdresser or manicurist for decades. In her new job as a manicurist life coach, she just adds professionalism and credibility.
"Women love to discuss relationships problems, boyfriend trouble, and husband issues," she says. "Some struggle with trying to relate to their teenager without all of the drama and chaos. Self-esteem issues, feeling 'lost,' not having a plan as to where they want to go, or what they want to do. Some people are living their lives just 'okay' – and my goal is to help them be terrific!"
Davis helps her clients by suggesting they set goals. But, it's up to them to achieve them.  "I can help them but I can't do the work for them," she says. "They need to be accountable for their own happiness and success, whatever that may be."
Here's another creative way to combine emotional health with a beauty salon: Dealing With Bipolar? Take a Leap and Start a New Hair Salon.
How Much Does a Life Coach Make?
Davis charges about $120 per hour – and she's the first life coach to combine psychological counseling and cosmetology. She's a licensed manicurist, certified life coach, and Advanced Psychiatric Clinical Nurse Specialist.
The Best Part of Life Coaching
"I enjoy offering a unique service that is non-stigmatizing and comfortable for clients," says Davis. "It's an alternative to the 'sit in the office' psychotherapy.  I enjoy helping people become terrific, and focusing on change to promote mental and physical wellness."
She did her first "Mindful Manicure" about eight months ago, and has been growing ever since. Several women have sessions every two weeks – they return regularly for "touch up" sessions for their nails and their life progress.
The Downside of Manicures and Life Coaching
Davis isn't able to bill third party insurance in her state. "I'm allowed to bill insurance in 38 other states as an Advanced Practice Nurse, but not in Pennsylvania," she says. "This is why I became a life coach. I can bill insurance in other states for the psychotherapy, so clients will be able to have some of the therapy portion paid for my their insurance company."
She doesn't have a mentor to help her along – and she wishes she does. "Because I have an innovative career – a life coach and manicurist – I don't have anyone to bounce things off of," Davis says. "It's a blessing and a curse, I suppose."
If you're not interested in being a life coach who gives manicures, read Want to Work From Home? 30 Home Based Business Ideas.
Career Tips 
"If you're interested in becoming a Manicure Coach and offering Mindful Manicures in your area, start the steps to becoming a manicurist, a life coach, and/or a nurse," she says. "Also – have the confidence and creativity to achieve anything you dream of!"
Davis encourages people to stay tuned for franchise options in this unique life coaching career. If you're thinking of starting a new or different business – or you want to be an entrepreneur – read 7 Tips for Small Business Owners Taking a Leap of Faith.
If you have any thoughts about a life coach career — or working as a manicurist — please comment below.
For more information about Donna Davis, visit The Manicure Coach.