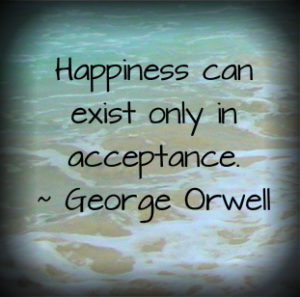 My health wish is for my husband to be healed from azoospermia (no sperm). I'm fine with not having kids…but I wish we could get pregnant naturally. I don't want to undergo fertility treatments, but I wish we had kids.
What is your health wish?
My health wish wasn't really for ME, I now see. I wished for something for my husband. If I could drop a wish into the Quips and Tips Wishing Well for me, I'd ask for healthy, cancer-free skin. I'm worried about all the moles and tags on my skin – I've never been good at applying sunscreen. I go to the dermatologist every year, but still…he doesn't examine every nook and cranny, and I wouldn't be surprised if he misses something.
The Wishing Well
Here are a few of the answers I received when I tweeted and Facebooked the question, "If you had one health wish that could be granted overnight, what would it be?"
A working pituitary.
That my children don't get MS.
Healing.
Strength to get through the day.
What do you wish for your health?
Tell me in the comments section below – this is our Wishing Well! Your wish might be totally unrealistic ("I wish my double mastectomy would reverse itself, and my breasts would grow back") or completely possible ("I wish my ulcerative colitis would go into remission for the rest of my life.")
Whatever your wish is, it's worth a toss into the well. There are no guarantees of healing, of course…just the warm pleasure of hoping your wish comes true.
Here's an article that may help you believe that your wishes will come true: How the Best Womens' Golfer in the World Overcame Childhood Scoliosis.
Do you have a wish for your elderly parents or grandparents?
When searching for health wishes and wishing wells, I came across this cool website called Dream On Seniors. It's like the Make-a-Wish Foundation for kids, but it's for people over 65.
Here's what they say:
"Big or small, dreams help make life wonderful – at any age. Some dreams are to swim the Great Barrier Reef half a world away, for others it will be the chance to reunite with their son for the first time in 35 years. Dream On will show life certainly doesn't stop at 65 – in fact, it's just getting started. It's important to dream and it's never too late to check something off your bucket list."
Isn't that beautiful?
Whatever your wishes and dreams, I hope you keep them alive by holding them gently in the palms of your hands. Pretend you're a little girl or boy, and let yourself be wishful and faithful for a little while.
My last Wishful Wednesday article was A Surprisingly Easy Cure for Lower Back Pain. But, I think How to Pray for Healing is a better way to stand around the Wishing Well on Quips and Tips.