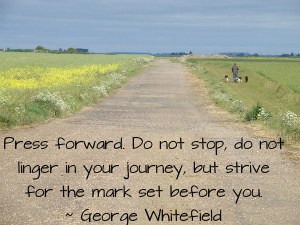 Here's one way to ease the stress of long distance caregiving and stay connected to family at Christmas. It's an online tool called Tyze that helps caregivers stay in touch.
I recently wrote an article for alive magazine about "caring for the caregiver" at Christmas. When researching that article, I found out about Tyze Personal Networks. It's a great way to stay connected during the holiday season and all year round, especially if you like to be online.
If you're a long distance caregiver, you may feel guilty and sad that you can't be with your family members. One way to cope with this is to find new ways to stay connected!
In this article, I'll:
Share how a mom called Donna Thomson cares for her son, who has severe cerebral palsy
Describe how the Christmas holiday season can be especially stressful for caregivers
Share how Donna copes with the stress of caregiving – and offer a tip on how to stay connected for long distance caregivers
At the end of the article, I describe why Tyze as a strategy for staying connected for long distance caregivers may not work for everyone – and how to solve that problem.
If long distance caregiving is new to you – or if it's "old hat" but you're looking for new tips and strategies, this info on how to stay connected may be just what you need!
Long Distance Caregiving at Christmas
Here's Donna's experience with caregiving – she's not a "long distance caregiver" per se, but she no longer cares for her son at home.
Caregiving intensifies during the holiday season. "As the mother of a young man with severe cerebral palsy and complex medical needs, it's never quite 'business as usual' in our home, especially over the holiday season.  Our son Nicholas recently moved into a nearby care home, but our family is very involved in his life and especially so at Christmas.
Although Nick requires intensive one to one nursing care, Christmas Day is the only day of the year that we say goodbye to professional caregivers and combine our holiday festivities with intensive caregiving.  Celebrating together as a family is important to us, so in our house, opening gifts is paused momentarily as tube feeds and medications are given.  We move the party into Nicholas' old bedroom if he needs to lie down due to chronic pain."
Nursing assistance makes Christmas easier. "Christmas is easier now that Nicholas has nursing assistance, but until a couple of years ago, I was doing most of Nick's care. In our family, special holiday foods are very important to us.  We all love my Grandmother's shortbread Christmas cookies, my tourtiere on Christmas Eve (French Canadian spiced pork pie) and my Mom's turkey stuffing.  It was challenging getting those foods all prepared in time for Christmas, especially as I was the principal gift buyer as well.
Friends and family knew that I was exhausted and often, my sister would bake a double batch of the family Christmas cookies and deliver them to our door.  My Mom is 92 and requires care herself now, but she used to make the turkey stuffing for us – any other recipe just wouldn't do at Christmas!  If I was too tired or pressed for time due to my caregiving responsibilities, I would be flexible and accept the offer of prepared goodies from neighbours, even if it meant not having some traditional treat that we loved.
Coordinating caregiving long distance. "In our family, we use an online care coordination tool called Tyze. It's is a highly secure way for friends, family and professionals to plan, communicate and coordinate our son's complex care in the community.  It is especially useful to stay connected over the holidays, especially for long distance caregiving! The calendar function allows everyone to schedule visits with Nicholas in his home leading up to Christmas.  On the 'Sharing' page, Nick posts his Christmas wish list and those who wish can 'claim' a gift, preventing duplicate presents under the tree.  When Nicholas was living at home and I was stretched and stressed, I used Tyze to ask friends or family to come over and chat with Nicholas while I performed household holiday chores."
Are you caregiving long distance, or in your own home?
How Tyze keeps family connected. Tyze is an online social networking site that keeps people and information in one place. It facilitates support networks and keeps people connected – which is especially useful for long distance caregiving! Tyze makes it easier to keep  family informed about care receivers. It's also used for coordinating caregiving responsibilities, sending messages, and storing care plans, financial information, advance directives and legal agreements. It's a private way to stay connected for short and long distance caregiving – not like Facebook or a blog.
Tyze may not work for everyone because it requires caregivers and family members to be online, and I know caregivers don't have a lot of spare time or energy!
A tip on how to stay connected for long distance caregivers is to find a way to make Tyze work for you by asking someone to be the "Tyze coordinator." If you're a caregiver who lives with the person you're caring for, you may not have the time or energy to log on to Tyze – much less update it! Long distance caregivers might take on this responsibility, as a way to help with caregiving and stay connected with the family.
If you have any thoughts or tips on long distance caregiving and staying connected, please comment below! If you've used or know how beneficial Tyze can be, I'd love to hear from you.
To learn more about this online networking tool for caregivers, visit Tyze Personal Networks.
Donna Thomson is a caregiver and the author of The Four Walls of My Freedom. She teaches advocacy skills to families at The Advocacy School in Ottawa, Ontario. She is also the Advisor for Caregiving at Tyze.