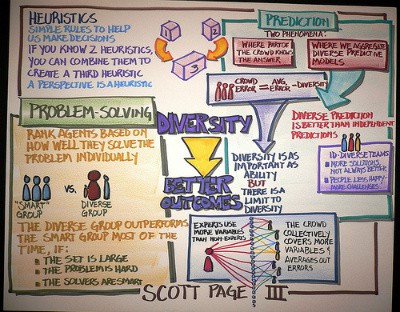 Business intelligence reporting is about analyzing businesses and revealing how a company is performing. This job description is from a business analyst whose reports reveal industry trends, identify losses, and improve a company's bottom line – which is why business analysts are in high demand!
"There is a tremendous need for people in this field, even in the recession," says Robert Pezzulo, owner of Power My Technology. "So, a business analyst's salary can be well over $100,000 a year, with a few years' experience."
Pezzulo says that even in a recession, companies need reports and tools to help them cut costs and improve the bottom line – and smart business owners turn to business intelligence reporting to find the best cost-saving model. Thus, there will always be business intelligence reporting jobs.
Here's the job description of a business intelligent reports developer, plus career tips for aspiring business analysts…
Job Description – Business Intelligence Reporting
"A 'business intelligence report developer' is a fancy term for someone who creates reports to show how a company is performing," says Pezzulo. "When people still have a confused look on their faces after I tell them this, I clarify that the reports show trends like how many widgets a company sold in the last month, last six months, etc."
Developing business reports as a career requires a solid background in database design and SQL query syntax. "The reports have an underlying logical model that points to database objects, so you should be familiar with join syntax, aggregation methods, and data types," he says.
Pezzulo recommends training on a specific business intelligence tool, because many tools have web-based drag-and-drop interfaces with lots of options, which can be overwhelming. He says, "Cognos
, Business Objects, and MicroStrategy are the popular platforms that command high rates and will get recruiters chasing after you."
If you're reading this job description because you're need a career change, read 7 Cautions for a Career Change at 40.
The Best Parts of Business Intelligence Reporting
This analyst enjoys working on different projects for all kinds of companies. "While I enjoy being close to home, I also like my current office view of the Statue of Liberty from Wall Street," says Pezzulo. "I also enjoy the appreciation the business community shows for quality work. With so few people in the field, consumers of the reports are often quite pleased that someone was able to step in and deliver exactly what they were anticipating."
The Downside of Writing Business Reports
Being a project consultant has its downsides as well. "I'm often hired for a project because an employee left the company or the project otherwise failed," he says. "It can be difficult to pick up where others left off – especially if they aren't around to explain what they did." Pezzulo adds that this job has its share of stress, since many of his intelligence reports are for high visibility projects and senior management.
If a job in business intelligence reporting doesn't work for you, read How She Became a Small Business Marketing Consultant.
The Biggest Surprise About This Job Description
"People are always surprised that I'm working at a new place every time they ask," he says. "Business users are also occasionally surprised at the creative problem solving approaches used to develop the more complex business intelligence reports." Business intelligence report developers may also work in graphic design and social networking.
Career Tips for Business Analysts
This entrepreneur says it's a great field to work in. "I highly recommend getting in if you can," he says. "There never seems to be enough intelligence report developers – I get recruitment calls and emails on a daily basis." He adds that if small business consulting isn't for you, consider the many large companies that hire full-time employees for business intelligence reporting. "It's also a great opportunity to become a skilled technical developer without having to learn a programming language." A similar job description is working in Human Resources.
For more tips on job searches and job descriptions, read How Do You Choose a Career? And if you have any thoughts on business intelligence reporting, please comment below.
For more information about analyzing business intelligence reports, visit Robert Pezzulo at Power My Technology.