Whether you're getting an undergrad or graduate degree in counseling, you'll probably have to do a counseling practicum. Here's what I looked for when I decided on a counseling practicum – everything from location to the type of counselors in the organization.
Key Thought: Your practicum placement can change the course of your career as a counselor.
I'm getting my Master of Social Work, and my practicum is in the Alcohol and Drug Addictions Residential Treatment Program at an urban relief organization in Vancouver, BC (Union Gospel Mission). This is my second practicum; my first was at the Alzheimer Society, where I mostly facilitated support groups for caregivers and people with early stages dementia. My goal in my current counseling practicum is to get as much one-to-one counseling experience as possible.
About Counseling Practicum Placements…
Think about your career goals. Do you want to be a counselor in private practice, or with a team in a government institution (eg, a hospital or prison setting)? Do you want to work overseas with a nonprofit organization, or close to home in a school or college? If you're like me, you don't really know what your future career as a counselor looks like. You just want to gain counseling experience. That's fine – but if you do know what your career goals are, then it's good to try to gear your counseling practicum in that direction.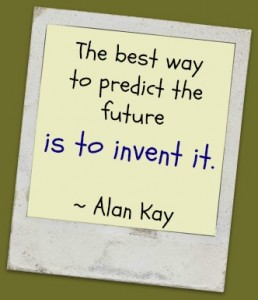 Interview your possible placement – don't just "be interviewed." Before you're offered a practicum placement, you'll probably go on at least one interview. I did two interviews at the Mission: one with the Intern Coordinator, and one with my potential field supervisor (who is the manager of the team of counselors). Since my main goal was to get one-to-one counseling experience, my questions mainly focused on ensuring this was possible.
Ask what experience you'll gain. Some of my fellow MSW grad students had practicum placements at community centers, where they sat at the reception desk and didn't get to work on any of their clinical, social work, or counseling skills. My last placement at the Alzheimer Society was excellent, but didn't give me any counseling experience. A really important question to ask during your practicum interview is what responsibilities and roles you'll be given. If you know what your learning or career goals are, make sure your counseling practicum is in alignment with your plans.
Ask if you'll observe more than one counselor in your practicum. I considered pursuing a practicum placement with just one counselor in private practice, but decided I needed to see different counselors in action. When you're training to be a counselor, it's important to observe different counseling styles, personalities, communication methods, disciplines, psychotherapeutic approaches, etc. This doesn't just teach you different methods of counseling, it gives you permission to be yourself.
Think about the location and setting. Where do you see yourself working as a counselor? Your practicum placement can open doors, or change your perspective of the work you want to do. Do you want to work with a community, or with individuals? A church, private treatment facility, huge private business, or juvenile group home? If you live in a large urban setting like Vancouver,  you may have to commute long distances for your counseling practicum placement. Is the experience you'll gain worth the time and energy it takes to commute?
What do you think – what would (or did!) make or break your counseling practicum experience?