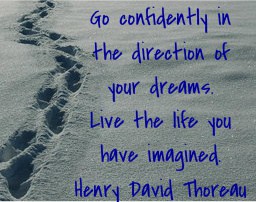 Online relationships are more common than you think. These tips for surviving an online affair will help you start over after a bad breakup.
Here's what Steve said on my Tips for Surviving an Emotional Affair article on Quips & Tips for Achieving Your Goals. He had an internet affair and wants to know how to save his marriage:
"I love my wife and kids so much. I would normally say I'm a great husband and father. I just made the biggest mistake of my life. I want to be with my wife and kids. Do I have a chance of saving my marriage and life? After reading about emotional affairs and doing some soul searching I realize I have emotionally cheated and betrayed my wife. I broke her trust. How do I save our marriage?"
Below are a few suggestions for overcoming online relationships that can destroy marriages, plus advice on how to survive an internet affair from a woman who is trying to save her own marriage. She read and recommends the book Not "Just Friends": Rebuilding Trust and Recovering Your Sanity After Infidelity by Shirley Glass and Jean Coppock Staeheli.
I recommend reading How to Let Go of Someone You Love. It's not just for breakups; it offers tips on how to live without expecting more than your partner can give you. You can love someone, and still let go of them. "If you love something, set it free…"
How to Survive an Online Affair
If you've had an online relationship or internet affair, here are some ways to rebuild your marriage…
Figure out what your partner needs, and give it to her! Does she want couples counseling? Does she want full access to work email? Does she want you to go into individual counseling? Does she need a weekend alone to think about it? Does she want a divorce or separation? Whatever she needs, do your best to meet her needs. And remember — it takes time to rebuild trust. After some time passes, she probably won't need to keep checking up or need continual reassurance that you're genuinely sorry and love her above everyone else.
Go into marriage counseling of your own accord. Women are often very impressed by men who are willing to delve into their emotions and feelings without being forced into it. Plus, you'll benefit emotionally and mentally from figuring out why you had the internet affair.
Find resources about surviving online relationships to show your wife that you're serious about saving your marriage. Read books about surviving internet affairs, or find out if there are any weekend retreats or support groups for couples. I'm not suggesting you do this just for show — do it for real.
For more tips on surviving an online affair, read Emotions You Will Feel After a Breakup.
And, here's advice from a reader – her husband had an online affair for years a younger woman.
"I discovered the affair by accident, and it pulled the rug out from underneath me. I was in shock for about two weeks, angry and depressed. I found it hard to concentrate on anything. If you are lucky enough to have therapy through your insurance at work, I highly advise talking to a marriage counselor."
Figure out why the internet relationship happened. There was a payoff for your behavior and you need to know exactly what it was. Find ways to get your needs met from your wife. Unless your marriage is over, she needs to decide that your relationship is worth saving and to learn to trust you again.
If you're married, read The Top Predictor of Divorce – and How to Avoid It.
Remember that your partner feels terrible. "She is blaming herself and feeling bad about herself," says my reader. "She is wondering who this other woman is, if she is prettier, smarter, or more loving. She's kicking herself."
After an online affair, the best thing you can do is to come clean, apologize, tell her that you are there for her, get counseling, hold her when she cries, hold her when she throws things at you, and be patient. It can take a LONG time for her to feel better about herself and marriage, and to trust you. And maybe even learn to love you again. Healing is not going to happen overnight.
Healing takes time and understanding. For advice from a marriage counselor, click The Truth about Cheating: Why Men Stray and What You Can Do to Prevent It by M. Gary Neuman — he's currently working on a book about why women are unfaithful.
If you're ready to move on, read How to Find the Right Guy.
If you have any thoughts on online relationships and surviving internet affairs, please comment below…