I don't know what you were looking for, but I'm 100% this isn't the article you expected! I'm sorry you didn't find what you were looking for. You probably clicked on a link that led to one of my old Quips and Tips articles, and wound up here.
Here's what happened: I started the Quips and Tips blog series in 2008, and kept getting new ideas for websites. Quips and Tips for Successful Writers, Quips and Tips for Giving Gifts, Quips and Tips for Hope and Healing – so many websites, too little time! I love starting blogs, but can't keep up with 12 different sites. Plus it's hell on my server's VPS container.
So, I had to amalgamate. I gathered all my Quips and Tips blogs into this website – New Beginnings. Kinda like a mother hen gathering all her chicks so we can be in one warm snug nest together. I need to simplify my life and job, and shutting down my old blogs is one way to do it.
Here's a full list of my New Beginnings articles; if you browse through, you'll find what you were looking for – whether it's money, career, relationship, health or holiday tips.
From Quips and Tips to New Beginnings
These are the blogs I shut down:
Quips and Tips for Giving Gifts
Quips and Tips for Hope and Healing
Quips and Tips From the Working World
Quips and Tips for Spiritual Seekers
See Jane Soar
These are my "active" Quips and Tips blogs:
I say active, but I'm not maintaining them. I guess "live" is a better term.
Quips and Tips for Successful Writers – This was the first blog I ever started! I share tips on getting published, starting blogs, working with editors, and making money writing. My most popular article is How Do Bloggers Make Money? How My Blogs Pay the Bills.
Quips and Tips for Achieving Your Goals – My second blog, and until New Beginnings my favorite. Now it's not so much. It's got so much content but I've messed with it so much, it's just a tangled web of tips and quips. I won't shut it down, but don't maintain it anymore.
Quips and Tips for Love and Relationships isn't going anywhere for a long time! It's very popular, and I like offering space for women (and men) to write about their relationship struggles. It's also my number one source of income.
Quips and Tips for Couples Coping With Infertility has always been my least favorite Quips and Tips blog. I started it after my husband and I realized we were having problems getting pregnant. After a couple years, we discovered we can't have kids and decided not to adopt or foster. This blog sorta held me down, kept me mired in the past. So I abandoned it, but will let it live because readers do find the articles helpful.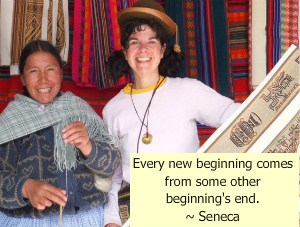 What do you do now? Your options:
Leave a comment below, telling me what article you wanted to read.
Go to my New Beginnings Site Map for a full list of articles.
Say hi on any post – I'd love to hear from you!
Learn more about me
Close this page
Even though you didn't intend to find this New Beginnings blog, I am glad you're here.
Wishing you God's peace and compassion,
Laurie
Summary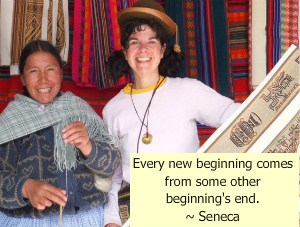 Article Name
Author
Description
Whoops! You didn't expect this page – this is my New Beginnings blog. You were probably looking for one of my Quips and Tips articles, right?