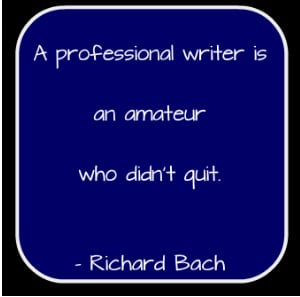 In this job description of an online web editor, a website editor shares the best and worst parts of her job and offers tips for a career in digital media and editing.
A web content editor's job is similar to a digital editor, online editor, or ezine editor. Though the job descriptions are close, the actual job responsibilities depend on the online publication or content management system.
I love the immediacy of web publishing," says Lisa Manfield, the Digital Editor for BCLiving.ca. "I love to be able to publish something and get feedback from readers on it right away."
Manfield was my editor at Suite101, a Vancouver-based online magazine. Here, she describes her current job and shares the best and worst parts of her editing content online.
Job Description – Online Web Editor
"I work four days a week producing online content for the site, which is updated almost daily," she says. "The content comes from a variety of sources, and I am responsible for adapting it to suit internet readers, optimizing it for search engines, and sourcing appropriate images."
Manfield works with a variety of bloggers to produce blog content, puts together the bi-weekly e-newsletter, and reviews analytics to ensure that they're engaging and growing their audience.
And that's not all! "BC Living is a new brand that was launched in April, and as such, I'm involved in product planning for the coming year as the brand grows and evolves," she says.
What is the Salary of an Online Editor?
Okay, she's not quite spilling her guts here:
"I would imagine in the field of online publishing there is a lot of variation in wages, depending on the size of the website and of the company," says Manfield. "I haven't seen any published standards in this area yet, though Masthead Magazine produces an annual salary survey for magazine editorial staff."
If you want to write for a living, read How Writing Careers Happen.
The Best Parts of Editing Web Articles
Manfield loves her job and enjoys everything about it (if only we could all be so lucky!). "If I had to narrow it down to two things I like best, I would say that I love the immediacy of web publishing," she says. "I love to be able to publish something and get feedback from readers on it right away."
She also enjoys the social media aspect, and finds it very rewarding to engage with readers on social media platforms and have them contribute to the online content at BCLiving.
The Downside of a Job in Online Editing
"There isn't anything I dislike about web content editing, but sometimes the line between marketing and editorial on the web can get a bit blurred and uncomfortable," says Manfield. "For example, right now we're experimenting with producing 'social' content. This is content that could potentially go viral on a variety of social media platforms. The challenge is to produce content that will appeal to people in these networks, but that stays on brand and doesn't come across as simply an obvious 'eyeball grab.' It's a fine line, and it can be difficult to achieve online."
If you know you want to work alone, but don't know what kind of career to pursue, read Best Jobs for Introverts and Quiet People.
Career Tips for Web Editing
Online writing and editing has been around for 15 years now, and yet there's still a lot people don't know about digital publishing. Search engine optimization, though not new, is certainly not used to full capacity in the magazine world. A career tip for editors is to get as much experience as possible editing online, to stay ahead of the curve.
"In fact, there is still a lot of resistance to publishing content online and to adapting content for the web," says Manfield. "But the biggest surprise is probably that there still isn't a successful revenue model for most magazine publishers. It's still the $6 million dollar question, and I wish I had the answer!"
Are you switching from one job to another? Read 7 Cautions for a Career Change at 40.
Lisa Manfield has worked in print and online publishing for 14 years. As a publishing consultant, she has developed print and online content, marketing collateral and courseware for SFU, UBC, CBC TV, the Knowledge Network, WorkSafeBC, the BC and Alberta Magazine Publishers Associations and Magazines Canada. Manfield also teaches "Writing and Editing for the Web" for SFU's Writing and Publishing Program.