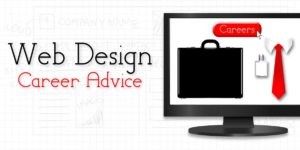 In this website designer job description, Kim Hill shares what it's like to develop sites online for businesses and individuals. She loves being a small business owner, despite the uncertainties that go along with being self-employed. Here, she offers career tips for people who hope to put their creative skills to work.
Kim Hill has a degree…but it's not in computer design.
"I have a degree in criminology", she says.  "Everything I know about my business is self-taught."  At Karsun Designs, she charges for the actual designing, but includes social networking, search engine optimization (SEO) and other so-called "extras" in the price; you get the total package with Kim. She is based in Panama City, Florida and has many local clients. Due to the freedom of the internet, she has also begun developing sites for clients from other areas of the country.
Here, Kim describes what it's like to be self-employed as a website designer, and offers career tips for people interested in making a living out of creativity…
Website Designer Job Description – Developing Sites Online
Kim does much more than just designing websites.  She also works as a freelance writer, so if you need something written for your website she can help you with that as well.  She helps you spread the word about your business and site on various social networks, and navigates the world of search engines, so you can concentrate on what you do best.  She will speak with you to get a feel for what your business is all about, working with you to create an online site that is truly you.
How Much Money Does a Self-Employed Site Designer Make?
Because a web designer gets paid on a per client basis, the yearly salary can vary greatly.  Kim makes around $20,000 during a bad year, and upwards of $50,000 in a good year.  It all depends upon the economy and what businesses can afford to spend at any given time.
The Best Parts of a Career in Web Design
The part Kim loves the most about her job is that she gets to create things.  "I get a lot of satisfaction knowing that people are happy with my work, and realizing that I have made something that others enjoy and use regularly."
She also running her small business from home, so she can take breaks when needs them.  "I only have to answer to myself," Kim tells us.  "I can start my day when I'm ready, drink coffee or soda at my desk, and even wear whatever I want while I work.  People are very surprised when they learn that I can work from my house and make a very good living."
The Challenges of Developing Sites Online
One of the main challenges is, of course, the income variation.  "Sometimes I can make a bundle of money, but at the times that I don't it can be a problem to make ends meet," she says. "But, I'm doing what I love for a living, so that makes it easier."
Kim also says that most of her clients are a joy to work with, but she does have a few "who have no idea about designing websites, listen to what they hear from family and friends who do not have knowledge about the business, and think they know how developing online sites should work.  They think that if you design their website they will be at the top of the Google search on the first day, and it just doesn't work that way."
Career Tips for Aspiring Web Designers
Even without a degree in computer technology or graphic design, you can make a good living as a website designer if you study up on your craft.  "I would tell others to get as much training as possible and stay up to date on the latest news in the field. Also, you will be working with a diverse group of people, so learn to enjoy all of the different personalities and possibilities that come with being a web designer."
Karsun Designs is located in Panama City, Florida, but will also work with clients from other cities.  They are are not satisfied until the client is completely satisfied.  If you need affordable website design, hosting, or freelance writing check out Karsun Designs and find out why Kim is the best woman for the job.
Written by Marie Cauley, a freelance writer and blogger based in Cleveland who also covers TV dance shows for Ballroom Dance Channel.  Follow her on Twitter or visit her Facebook business page Marie Cauley, Freelance Writer and Author.
And if you have any questions or thoughts on designing websites for a living, please comment below!