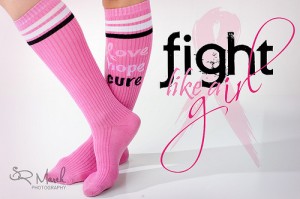 These tips for starting a support group for breast cancer survivors will help you balance hope and faith with the reality of living with breast cancer.
"I just had deep faith and a positive attitude and said, 'It's small, they found [the breast cancer] early, I'm going to be fine,'" said Ruthanne Francis, a facilitator at the Thunder Bay Breast Cancer Support Group's monthly meetings. "There is always hope. That's what we provide."
Her support group is what kept her going, she said. Breast cancer survivors are symbols of hope and perseverance – and they will help you cope with the worst that cancer can bring.
One way to cope with the worst parts of chemo – and the fear and anxiety that often accompanies chronic illness – is to read books by survivors. If you can combine your breast cancer support group with a book club, so much the better! A great place to start is with Uplift: Secrets from the Sisterhood of Breast Cancer Survivors.
You don't need to be affiliated with a hospital or health organization to start (or attend) a breast cancer support group. You need only have the desire to connect with others and share how you're coping with your breast cancer diagnosis and treatments. This is the foundation for healing and wellness.
These tips for starting a breast cancer support group are from my class on Group Therapy (I'm getting my Master's of Social Work at the University of British Columbia) and from my internet searches on breast cancer support groups.
Tips for Starting a Support Group for Breast Cancer Survivors
Decide if you want a health care professional to co-facilitate
Do you want a nurse, oncologist, cancer support worker, or care giver to help you run this support group? A professional health care person isn't necessary, but can be helpful.
Here's what BreastCancer.org says about groups organized by breast cancer survivors:
"Breast cancer survivors bring personal experience to support groups they organize. For example, a cancer survivor can help those who are newly diagnosed know what to expect. But because many breast cancer survivors have not had support group skill training, they may not always know how to respond to difficult group situations. At the same time, even without official training, people who've had breast cancer often have enough life experience to be comfortable when group dynamics get challenging." – from Support Groups.
Research existing support groups in your area
Are there new or existing cancer support groups in your area? Who runs them, when do they meet, who are they for, and what is their focus? For instance, there's a new cancer support group called Living Well Beyond Cancer in Cobourg, Ontario that is just starting up, and it's associated with The Canadian Cancer Society. It offers help for people coping with cancer after treatment, and their caregivers.
Another source of information are breast cancer blogs. I'm in Vancouver, BC; when I Googled breast cancer blogs Vancouver, I found ReThinkBreastCancer. If I wanted to start a breast cancer support group in Vancouver, I'd contact the woman who runs that blog and ask her questions about both breast cancer and support groups.
Think about "program models"
Starting a support group for breast cancer survivors isn't just about setting chairs out, making coffee, and buying Timbits! It's good to model your program or support group on a successful existing program, such as the Chronic Disease Self-Management Program at Stanford University. That's what the support group called Living Well Beyond Cancer is modeled on.
The next tip for starting a support group for breast cancer survivors describes what a "program model" actually means….
Get specific about the details of your group
Where will you meet, when, for how long, who will lead, and what will you discuss during your meetings? Can anyone who has breast cancer join, or is it just for women? Will you focus on a specific struggle people face (eg, working while coping with breast cancer, staying intimate with your partner during chemotherapy treatments, helping kids cope with their moms' cancer treatments, etc). Or, will your cancer support group focus on different topics every week?
Here's what the coordinators of the Living Well Beyond Cancer support group are doing:
"This free program is conducted as a weekly 2.5-hour workshop that is offered for six weeks, led by two trained local peer leaders with cancer and care-giver experiences. The highly interactive sessions are designed to help people gain confidence in their ability to control their symptoms and to live the best possible life after cancer…Participants will learn to work with a health-care team, set goals and make plans to achieve them, solve problems and handle difficult emotions, and manage symptoms, treatment side effects and medications." – from Learn to live well beyond cancer by Cecilia Nasmith.
Consider different ways to advertise your breast cancer support group
Not everyone has a large Twitter or Facebook following – but that can be an excellent way to recruit members! Other ways of connecting with breast cancer support groups is to make posters and post them in oncologists' offices or cancer wings of hospitals, or connect with organizations who make wigs or other products or services for breast cancer survivors.
My social work research revealed that direct contact with breast cancer survivors is the best way to recruit potential group members.
For more tips for helping women survive breast cancer, read 17 Gift Ideas for After Her Mastectomy Surgery.
What have I missed – what do you think should be added to these tips for people starting a breast cancer support group?
I updated this article, and re-published it as How to Start a Support Group for Breast Cancer Survivors.