The thought of starting over after infertility is painful for most women. Here's how Lesley Pyne started over after her disappointing journey through infertility treatments.
I interviewed Lesley about how she re-evaluated her life and started over after infertility treatments. For her, a new beginning involved turning her pain into a way to support other women as they accept childlessness and learn how to start over after infertility treatments.
Infertility hits close to home for me, because my husband and I can't have children. We talked about adopting or fostering kids, but decided to let it go. For us, starting over after infertility didn't involve children at all – although I am a Big Sister and Bruce is a Big Brother through the Big Sisters/Big Brothers mentoring program. That was a good way to start over – and I think a business idea that helps other woman start over after infertility is an even better idea.
Here, Lesley describes how she started over after infertility, and how her idea for a new business developed. I want to explore how transitions and new beginnings happen – and I am intrigued by the thought that we can turn our painful experiences into new business ideas that help other women.
In this article, I'll share Lesley's thoughts and tips on:
Starting over after infertility
Infertility as a business idea
Starting new businesses in general
Phew! You better bookmark this post now, and keep coming back to it so you can absorb it fully.

Starting Over After Infertility
Find safe places to tell your story. Lesley says, "The pain and shame of infertility and childless issues is exacerbated by keeping them secret. So, find a way and a place to safely tell your story. It could be in person to a fellow traveller, on a forum, blog post and it could be anonymous, telling it is such a positive step to healing."
Join a support network. "It took me over 10 years overcome the grief and sadness of childlessness and to be able to live my life to the full," says Lesley. "One key was joining a support network of other childless women; we've grieved, nurtured each other and grown together and now are really close friends." She encourages women starting over after infertility to find support, especially a community of like-minded people (in person, or on the web), where you can grieve, nurture and go through this together.
Choose your friends carefully. This is my tip for starting over after infertility – not Lesley's (I don't want to get her into hot water!). I believe it's important to try to connect with women who are positive and optimistic about starting over after infertility. I've met many women who are overwhelmed with grief and pain because they can't have children. When I spend time with them – online and in person – I feel depressed, defeated, sad, and grieved at the thought of a life without kids. On the other hand, when I spend time with women who have accepted their life for what it is – and who are even trying to find ways to spread acceptance, healing, freedom, and joy – then I feel much better about my own infertility.
Books to help you start over after infertility:
I'm intrigued by women who can grow new business ideas from something as painful as infertility. However, starting over after infertility isn't a new business idea for all women! This is just an exploration of how one woman – Lesley – is using her experience to help others.
Infertility as a Business Idea?
Here's how Lesley came up with the idea of helping other women start over after infertility:
"My decision to support other childless women evolved over time," she says. "I gave up my job four years ago, knowing that I wanted to do something different and for myself but I had no idea what that was. In a bid to find my passion and purpose in life I trained in Neuro Linguistic Programming (NLP). The work I did finally healed the grief and sadness that I'd been carrying, and enabled me to start over after infertility and move on with my life."
Lesley started coaching midlife women, but knew that the combination of professional skills and techniques she learned and her life experiences would enable her support other childless women. She believes her support may help women starting over after infertility to heal in less time than it took her, and to find healing in a unique way. Hence, her business idea!
The doubts that held her back from pursuing this business idea included not being ready to "go public." "My doubts were around feeling personally comfortable and strong in telling my story," she says. "Also my website name is my own name, and me being open about my story has an impact on my husband, family and friends." So, she had to be really certain that helping women start over after infertility was the right business idea.
Starting Over With a New Business Idea
These tips are for women who have a new business idea and/or who are starting over after infertility:
Stand inside your life. Lesley says, "Reading Dr Brené Brown's book Daring Greatly: How the Courage to Be Vulnerable Transforms the Way We Live, Love, Parent, and Lead helped.
I especially love this quote at the end of the book '….nothing is as uncomfortable, dangerous and hurtful as believing that I'm standing on the outside of my life looking in and wondering what it would be like if I had the courage to show up and let myself be seen.'  I realised that I'd been standing outside my life and didn't want to do that anymore."
Grow your confidence. Lesley worked with a business coach to get clear on her values, gain confidence in herself, and get to the point she's at now – she has sufficient belief and confidence in herself.
Believe you have something to give to the world. Lesley was more confident in her new business idea when she stopped thinking it was about her, but rather that she had something important to give to the world. "This mindset makes it easier for me to stand in the arena and makes me more motivated to do it," she says.
If you are starting over after infertility, you may not have a business idea – but maybe you can open up to others about your experiences. If you share yourself, you'll find healing and hope.
Tips for New Business Owners
Remember that owning your own business can be complicated. "I discovered that having your own business is more complicated than I first thought!" says Lesley. "I've learned a lot, especially in the past few months. It's taking me time to find my authentic voice especially in my writing."
Set boundaries. Lesley says one area that is still evolving for me is boundaries. "Telling stories help others to heal, both my stories and those that my childless friends tell me," she says. "And sometimes, in order to retain friendships the best stories remain untold."
Consider hiring a small business coach. She advises all women starting a new business to use a guide or small business coach. "I've only got this far because I worked with a small business coach who helped me to clarify exactly who I can help, why and how and to be able to articulate that clearly," Lesley says. "At the same time we worked on my own beliefs and confidence. If I hadn't taken this step, I believe I would have given up by now."
Be patient. It takes time to start and establish a business – especially if the idea is new and creative! Lesley encourages women to remember that "Life begins at the end of your comfort zone." You're capable of so much more than you think.
Is it possible that your version of starting over after infertility involves a new business idea? If infertility doesn't appeal to you but a new career or job does, read 30 Home Business Ideas – Plus "How To" Guides.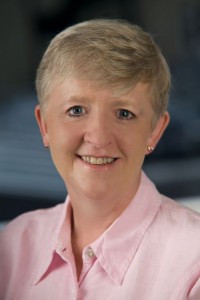 If you have any thoughts on starting over after infertility – or new business ideas – please speak up. Contact Lesly through her website, or below.
Lesley Pyne supports childless women to heal their past and to create a life they love.  She went through "too many" unsuccessful cycles of IVF and uses her first-hand experience and professional skills in NLP and time line techniques to help other childless women.
Her website is www.LesleyPyne.co.uk.