These five quick tips for choosing a hairstyle for women over 40 include a fantastic "before and after" picture of one of Diane Keaton's best hairdo's.
I have to admit, my favorite hairstyle is a hat. I'm a woman over 40, and I don't want to waste time doing my hair! So the quicker and easier a hairstyle is, the more I'm into it. I considered trying a super short cut, but I'm not ready for it yet.
The best way to choose a hairstyle for a woman over 40 (or any age) is to find one that suits your face. I'll describe that tip in more detail, below.
If you're struggling to find the right hairstyle, consider asking a loved one to give you a "before and after" trip to the hair salon! An image makeover is a great birthday gift for women turning 40. This should be my first tip for choosing the best hairstyle, because it's an awesome idea

Here's Diane Keaton, getting her hair done:
And here she is afterward:
See what a difference a professional hairstylist makes? We all look like the Diane Keaton in the first photo! Don't compare yourself – or your hair – to movie starts or celebrities. Their job is to look beautiful, and you don't have a hairdresser to give you the perfect hairstyle every morning before you go to work. An important thing to remember when you're looking for a hairstyle for women over 40 is that if you compare yourself to movie stars, you'll always come up looking short.
I've never searched for hairstyles for women over 40 until today, and I found a slew of gorgeous movie stars on Google images. Most of the hairstyles I found are on women are over 50 and 60, like Diane Keaton and Helen Mirren. That works for me, because their beauty makes me feel not so old.
New beginnings need new hairstyles, right? I'm starting my second year of my MSW (Master's of Social Work) in three weeks, and I need a new do. My fellow classmates are in their 20s and 30s, and I often feel old around them. I feel wise, peaceful, and happy…but definitely old. If you're a woman over 40 going back to school, please say hello below.
If you have a birthday coming up, read 7 Things to Do for Your 40th Birthday. Getting a new hairstyle is the best part of being a woman over forty!
Hairstyles for Women Over 40
Here are several tips for women looking for a new look. I don't recommend trying to copy a celebrity's hairstyle for women over 40 that you found in a magazine or on the movie screen. At least six hairdressers have told me that it's almost impossible to copy a celebrity style, because our face shapes, hair textures, and styling products are different.
Do you like curly hair? I love it – and luckily, I was born with loose curls. I recently discovered the Babyliss Miracurl Nano Titanium, which creates perfect curls. You actually get to choose what type of curls you want: soft, loose, tight, defined, etc. It has a timer that tells you when your curl is "done." This is a great option for women over 40 who are trying to choose a new look, because it lets you experiment with different hairstyles.
When you're choosing a hairstyle and you're a woman over 40, think about these things…
1. Convenience and ease. Okay, this is the first thing I think about when I'm looking for a new look! I don't want to spend more than 15 minutes on my hair in the morning. Actually, I don't want to spent more than FIVE minutes on my hair, and 10 minutes on my makeup and clothes (15 minutes total).
Most women over 40 (and younger than 40) have hairstyles that take longer. I have no idea how much longer, but I'm almost 100% sure it's at least twice as long! Before you choose a new hairstyle, think about how much time you want to spend washing, blow drying, curling, straightening, back combing, moussing, and spraying. Life is too short to waste on your hair – which is why convenience and ease is my first tip for women over 40 who are looking for a new hairstyle.
2. Your face shape. I'm no hairdresser, but I know it's important to consider the shape of your face when you're choosing a hairstyle. Women over 40 may be noticing the first hints of jowls and double chins (which I've had all my life, not just as a 40 year old woman!) – and a hairstyle can soften the effects of aging. Whether your face is round (like mine) or narrow, thin or wide, heart-shaped or high-browed can make a huge difference when you're looking for a new hairstyle. How do you know what hairstyle suits you, as a woman over 40?
3. Try different types of hairstyles for women at the wig store. There are so many types of hairstyles for women over 40: pixie cuts, asymmetrical cuts, long layers, bobs, shags. Further, there are different types of each of those hairstyles (eg, piecey bobs, bouncy bobs, angled bobs, etc). It can actually get quite complicated and confusing.
One way to narrow down your search for a hairstyle that suits you is to try on wigs. Have you ever done this? What a blast – it's so much fun. Find a wig store, and play with the huge variety of wigs for women (the pretty blue lady is wearing a wig that I love. It's a lovely hairstyle for women over 40)
.
Going to a wig store is better than those wig websites or software programs that show you what you look like with different hairstyles. I think this is the best way to look for hairstyles for women over 40 – but I don't know if the wig store owners would appreciate it.
If you know of any websites or blogs that allow you to put different hairstyles on your face so you see what they look like, please let me know in the comments section below. I don't think the computer programs are as good as trying on wigs in person when you're looking for a hairstyle, but they might help you find a few ideas.
4. Think about your lifestyle and schedule. I can't describe all the possible types of hairstyles for women over 40 here, but I did find a great tip from Wikihow.com on how to choose a hairstyle for women over 40: "Set up a schedule. Once you've found a hairstyle you like, figure out what you need to do to maintain it and schedule accordingly. For instance, if your super-short pixie cut will need a trim every four weeks, schedule them ahead of time. It will be more difficult for you to put off the appointment, and your hair will stay looking fresh." – from How to Choose a Hairstyle.
Before you decide on a hairstyle, decide how much time and money you want to spend maintaining it. This brings us back to my first tip on choosing a hairstyle for women over 40!
5. Schedule a consultation with a hair stylist. I get my hair cut at Magic Cuts, Superstore, or Singleton's for $20, including tax and tip. But, I won a haircut at Kathleen & Co. in North Vancouver, BC – and I think they're an expensive hair boutique. My plan is to ask Kathleen what hairstyles for women over 40 would suit my face and lifestyle, and let her do what she pleases.
The truth is, I don't really care what my hair looks like. Instead of fooling around with my hair – or choosing a new hairstyle – I'd rather be blogging, running with my dogs, daydreaming, reading, doing yoga, practising my flute, and planning my next vacation! Except, I have to admit, for the grays! I use Clairol Nice 'N Easy Hair Color to dye my hair – I can't believe how much cheaper it is on Amazon than at Superstore.
If you're serious about choosing a hairstyle for women over 40, then I encourage you to make a couple of consultation hair appointments with hairstylists (unless, of course, you love your current stylist). Choosing a new hairstylist is a big deal for many women over 40, and it's important to take your time before you make any decisions.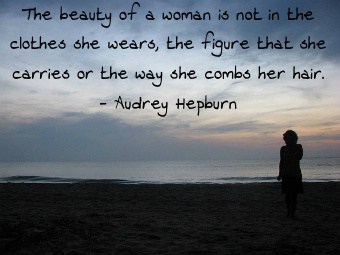 Help for Choosing a Hairstyle for Women Over 40
Staging Your Comeback: A Complete Beauty Revival for Women Over 45 – a book by Christopher Hopkins. He's the Makeover Guy! If you want to change your image, you need to change the way you think.
WEN® Sweet Almond Mint Cleansing Conditioner – to thoroughly cleanse hair and scalp, without stripping your hair of natural oils.
Macadamia Oil Deep Repair – to nourish and condition dry, damaged hair.
If you have anything to add to these tips for choosing a hairstyle for women over 40, please comment below…