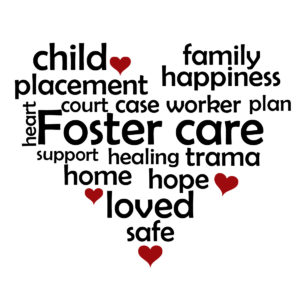 If you're thinking about becoming a foster parent, learn from parents who are fostering children. These insights will change how you think about being a foster parent – and show you what it means to become a foster parent.
"I know that many people immediately jump in all the way to care for orphaned and at-risk children," says Kenneth A. Camp in How You Handle Transitions Will Make or Break You. "What you need to keep in mind is that if you get in over your head, you can do more harm than good. The last thing a vulnerable child needs is more hurt and confusion."
I was in foster care when I was a child, and the worst thing for me was moving around from place to place. Sometimes it was because my mom (who is schizophrenic) got better and then got sick again. Sometimes social services made decisions that caused me to be moved around. Other times, my foster parents decided to move to a different city…which meant I needed to move to a new foster home.
I found a wonderful blog post about becoming foster parents – it's Kenneth's Missional Lifestyle blog, which I linked to above. His article was about handling transitions, and it inspired me to write about new beginnings and foster parenting.
5 Things to Consider Before Becoming a Foster Parent
This is a random selection of insights from foster parents. It doesn't represent the full range of emotions and experiences that becoming a foster parent brings, but it's enough to get you thinking!
1. Love at first sight. Bet you never thought you'd hear those words when you're learning how to become a foster parent! "I am so in love with this little girl!" says Minnie in her blog post, So Which Is It? "Every single day with her is a gift! Of course I love all the incredible "firsts" we have been able to experience with her this year, but I also look forward to the things we will do again and again over the years. Traditions are what families are made of."
2. Worse than frustration. Here's another – more recent – excerpt from the same blog, which is about fostering and adopting a sibling group. "Anyway, at this point, we are having more bad days than good," says Minnie. "Daffy refuses to follow any rules and then blames us me when she receives consequences. I feel like everyone around me has set me up… Mickey won't give her consequences and just excuses away her behavior.  Her therapist won't have any meaningful conversations with her for fear of putting a "divide in their relationship". It's all put on me. What the hell???"
3. A new beginning, harder than you can imagine. "Adding a child(ren) to your family probably is one of the biggest transitions your family will ever encounter," says Kenneth in How You Handle Transitions Will Make or Break You. "I am guessing that you will want to avoid it breaking you." He adds that becoming a foster parent, caring for foster children, and adoption is much harder than anyone can imagine.
4. To attach or not to attach? I'm a Master's of Social Work (MSW) student at the University of British Columbia in Vancouver, BC. We've learned over and over that attachment issues and foster children walk hand-in-hand. I know this from firsthand experience as a foster kid! When becoming foster parents, some people are counseled not to get attached to the foster children. My husband and I discussed becoming foster parents, and one of his hesitations was attaching to a child, then having to say good-bye. However, not attaching to foster children may be a mistake.
5. A reason to attach. "That first initial impact of removing a child from their home — often we're doing that without thinking about the consequence," says Professor Chris Beam in Professor's book shines light on plight of children in foster care. "Because even if there's some neglect and abuse, then getting ripped out of everything you know and put into a home with strangers, that's going to have a really deep and lasting impact. And then they act out, and these families, who are very often trained not to get attached, don't want to deal with these kids acting out, and they send them back to the agencies, and that just reinforces the initial rejection." Ouch.
One More Thing to Consider Before Becoming a Foster Parent
Don't expect gratitude from foster children.  In What Foster Parents Wish Other People Knew, Sharon Astyk writes, "The kids aren't grateful to us, and it is nuts to expect them to be, or to feel lucky that they are with us.  They were taken from everything they knew and had to give up parents, siblings, pets, extended family, neighborhood, toys, everything that was normal to them.  No one asked them whether they wanted to come into care. YOU [as prospective foster parents] have complex feelings and ambivalence about a lot of things, even if it seems like those things are good for you or for the best.  Don't assume our kids don't have those feelings, or that moving into our home is happily-ever-after for them.  Don't tell them how lucky they are or how they should feel."
These are just five "small" things to consider before becoming a foster parent. To learn more about how to become a foster parent from people who are actually fostering, visit Foster2Forever's list of Foster Parenting Blogs.
Resources on How to Become a Foster Parent
If you have any thoughts on these things to consider before becoming a foster parent, please comment below…