I earned $48,000 from my blogs in 2013. I wrote an ebook on how to make money blogging, and a reader recently emailed to ask if I'm still making money blogging after Google's overhaul and changes in search algorithms.
Here's what she said: "I would very much like to know how up-to-date the information in your book, 75 Ways to Make Money Blogging is. Please let me know if the advice you give in your book is still current.  I bought your book and talked a friend into buying it, so it would be really helpful if you could tell me how you are doing now that Google has made so many changes."
I revised my ebook last year, so yes the information about how to make money blogging is current. The ebook doesn't offer sneaky SEO (search engine optimization) strategies or specific ways to get onto the first page of Google's search results, so it doesn't matter that Google made changes.
In my ebook on how to make money blogging, I describe the basics of SEO. All you need to know are the basics, because SEO is simple. That's why Google keeps overhauling its search engine algorithm! There are other tips on making money blogging that are more important – and that's what I focus on in my ebook.
My tips on how to make money blogging are about building a business that will be a source of passive income for years to come. That's why I include it in my list of 10 High Paying Jobs for College Students.
Here's an example of one of my 75 tips:
Don't force "unnatural" ways to increase your blog readership. I've participated in discussion forums and commented on other writers' blogs for the sole purpose of promoting my own blog…but it doesn't work. It's not natural for me. Same with Twitter and Facebook – those don't work for me as "marketing strategies." To make money blogging, you need to implement strategies that are part of the natural course of your day. The more natural your blog promotion is, the more successful it'll be. Spend an hour a week trying different ways to promote your blog. Get a feel for what works for you. For instance, I've tried blog carnivals with so-so success, but it may depend on which blog carnival you try. StumbleUpon can bring high traffic, but no ad revenue because readers seem to be surfing out of interest, not necessity. Facebook is good for sharing your posts with friends and family, but isn't necessarily a way to make money blogging unless you have hundreds of "friends." And Twitter is good for sharing posts, but brings similar results as StumbleUpon.
So, yes, the tips in my ebook on how to make money blogging are still current. They will remain valuable because they revolve around how to turn your blog into a business, not how to trick Google into ranking your blog first.
On to her second question…
Am I Still Making Money Blogging?
In 2013, I earned $48,000 from my blogs. This shocks me, because I am a full-time MSW (Master's of Social Work) student and I write about three posts a week. I abandoned main blogs (which I describe in my ebook) because I'm working at my practicum three days a week and theoretically in classes two days a week. I get almost no traffic from social media – it's all search engine traffic. I haven't built a strong following, and I don't have an email list.
In other words, I don't do what the other bloggers say. My tips on how to make money blogging are work for me.
3 Tips on How to Make $48,000 a Year Blogging
I'll be done grad school in two months (O happy day!!!), and I will spend more time on my blogs. Yes, I want to continue making money blogging – but I also want to create a purpose in my life. I've been thinking a lot on how to make money blogging AND follow the Holy Spirit's prompting. I don't want to chase money, but I'd be happy if it found me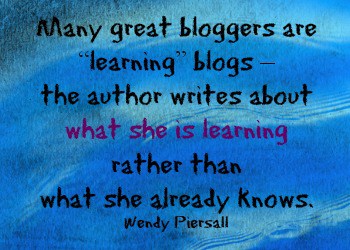 Write fast. This is the hardest thing for me! Earlier today I wrote Pros and Cons of The Daniel Plan as a Weight Loss Program, and it took a couple of hours. That's far too much time – it's not a good investment, unless the post becomes incredibly popular and makes me money. I spend a lot of time finding quotes and creating a snappy image with PicMonkey.com and Fotoflexer.com.
Have a blog schedule, and stick to it. Before I went back to school, I wrote two blog posts a day for my six Quips and Tips blogs. I also wrote for Yahoo Shine and Suite101. Now, I write whenever I have time and feel motivated. It's a very bad way to conduct business, and that's why I can't believe I made so much money last year from my blogs.
Write posts that solve readers' problems. I've always tried to do this, which is why I've always made money as a blogger. What do you blog about? Who are your readers? What do they need? What products or services can help them fill their needs? That's how to make money blogging, my friends.
Here are a few more thoughts on how to make money blogging: What is a Good Blog? 10 Tips From the Best Bloggers.
Also – remember that there is no ONE resource on how to make money blogging! 
I don't read Darren Rowse's blog regularly, but I did read his book ProBlogger: Secrets for Blogging Your Way to a Six-Figure Income.
I've always envied him, because I think a photography blog is an excellent way to make money. Almost unbeatable – and that's why Darren Rowse is a six figure blogger, and I haven't broken the $100,000 mark yet.
What do you think? Big and little comments (and questions!) welcome below.