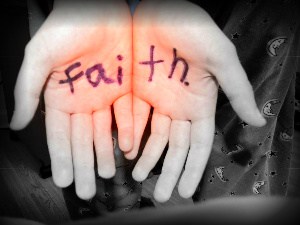 Here are five tips on how to have faith in a new beginning. I'm struggling with a new start, and need to renew my faith in something greater. Join me!
My new start is this blog (which ironically is called New Beginnings). My "crisis of faith" isn't that I've lost confidence in myself or God. Rather, it's that that I'm not sure how to structure this blog, be true to me, use social media strategies to connect with readers, go back to school tomorrow (I'm getting my MSW at UBC), and achieve my financial goals.
Mostly, I want to inspire people to embark on new beginnings without letting fear stop them. The problem is that I also need to make money to pay the mortgage, so I have to blog about things that people actually search for. I need to balance my SEO (search engine optimization) skills with my desire to help readers – plus I need to write about stuff that interest me.
It's not easy. Hence this article on how to have faith in a new beginning. It's for me, and I hope it helps you!
How to Have Faith in a New Beginning
These tips on having faith in whatever new beginning you're starting are based on a God-centered worldview. The "how to have faith" bit is about having faith that God loves you and is taking care of you. Now matter what new beginning you're facing, you have to trust that He knows the road and outcome…and you can handle it.
1. Seek not to understand, but to trust. When searching on having faith in a new beginning, I found a news article about a couple who live in Fairview, Texas. They've been married 20 years, and have been through a cancer diagnosis, seven work layoffs, their parents' deaths, and starting a new architecture business. "God has always been a big part of our lives," Debbi Speers says. "We grow in our faith as individuals and as a couple. We've prayed and cried together so many times. 'Lord, I don't understand, but we trust you. There's a blessing in here somewhere.'" – from True Romance: Through the joys and heartaches, couple is led by faith.
2. Hook up with other believers. My second tip on how to have faith in a new beginning is also from the Speers. They have each other to lean on, pray with, and walk alongside. They are yoked by their faith and trust in the Lord. You don't need to be married to support and find support in a fellow believer. A close friend, family member, or even work colleague who shares the same values is key to having faith in your new beginning.
3. Make room for God to move. In We Cannot Manipulate God, But We Can Trust Him , Pastor J.D. Greear writes, "As my friend Steven Furtick says, we cannot make God move in our lives, but we can make room for him to move. Quit trying to manipulate God into acting how you think he should; start trusting him to act how he knows is best. Religion is always teaching us to approach God based on formulas: "If you do this, God will do this." It is mechanical and guaranteed. I've followed God's rules, so he owes me a happy marriage (or a healthy family, or a prospering business, etc.). But that sort of "faith" is faith in a formula, not a person. Gospelfaith is faith in a person—an almighty, all-knowing, infinitely caring person. When you trust a person, that can never be reduced to a mechanical formula."
4. Keep track of your progress. Use a scrapbook, vision board, prayer journal, or even a to-do list to keep track of all that you've accomplished so far. I have a list of things I needed to do to get New Beginnings off the ground, such as researching domain names, setting up my WordPress.org blog,  creating my page that invites people like you to share a new beginning, participating in a blog challenge, figuring out how to structure my blog, starting a newsletter – on and on and on! For me, knowing how to have faith in a new beginning is about looking at how far I've come.
5. Know that God loves you, and has a plan for you. This is my favorite tip for having faith in new beginning! "In times of difficulty, we may be led to question whether all things are subject to divine providence. We might want to look up to heaven and exclaim, "Really? Really, God? Are you sure that you know what you're doing?" But it is in these moments that we must imitate the courage of St. John the Baptist. In spite of life's difficulties, we know that ultimately God has a plan, and that His plan is for our good." – from The Courage to Trust in God.
What about you – why are you searching for how to have faith in a new beginning? I welcome your thoughts below…