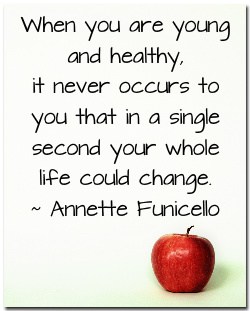 Ten tips on how to find a doctor in a new city, plus info about a free online service that will help you find a doctor (or get a second opinion when you're not sure about the diagnosis your family doctor has given you).
Finding a doctor after you move to a new city can be difficult, especially if you live in a city like Vancouver. Most doctors have waitlists that can take years to clear. One way around this is to go to a MediClinic, and use one of the doctors there as your family doc. This isn't ideal as not all MediClinics have full-time doctors, but it's better than nothing.
If you haven't found the right family doctor, you may not realize what you're missing. Here's an overview of how family practitioners directly affect your and your family's health, plus ten ways to find the right doctor.
10 Tips for Finding a Doctor in a New City
Family doctors provide holistic, general care. They are trained in everything, from obstetrics to palliative care – all parts of the life cycle. Family doctors also coordinate specialized care if necessary, and help ensure health care efforts aren't duplicated. They're trained in a variety of disciplines including counseling, family issues, emotional health issues, and work-related health problems.
Since family doctors often see patients over a long time, they can put health issues in the context of an entire lifetime. For example, if they treated the health issues you faced five, ten or more years ago, they can apply that knowledge to your current situation. This continuity of care over time is so important – and some patients will even travel long distances just to keep seeing the same family doctor. But this doesn't work for everyone – which is why you need tips on how to find a doctor when you move to a new city.
1. Ask a new coworker, neighbor, or anyone you talk to to take you on. Generally, family doctors are committed to looking after whole families and may be able to accept you into their practices.
2. Search the internet for a College of Family Physicians website in your area. For instance, if you live in British Columbia, Canada, look at the BC College of Family Physicians website and click on "find a doctor."  Check this website regularly, because practices are often opening and closing. Every year, new doctors open their practices.
3. Ask a walk-in clinic if they are combined with a family practice. You may be able to connect with one particular doctor, and see him or her regularly.
4. Ask your local public health nurse to give you recommendations, and perhaps make a referral for you. Some health authorities have special family practice clinics or practices that might apply to you or your family.
5. Connect with other women in your community and ask them how they found a doctor. This tip on how to find a family doctor will also help you find one that is respected and liked.
6. Join a family group such as a parent and baby group, a prenatal yoga class, a mom's fitness class, or children's activities. Those are great ways to connect with other parents, which can lead to a new doctor.
If a family member is dealing with a serious health issue, read How to Deal With Transverse Myelitis – Tips From a Young Girl. This is also a tip on how to find a doctor in a new city: talk to families who are coping with illness. They're often experts on the health system!
7. Ask to be put on a wait list in a full practice. If a space opens up, they will call you. Check with them in the summertime – not in flu season (November to January). In the summer, be prepared to see the doctor's replacement locum if the family doctor is on vacation.
8. Look for a Division of Family Practice in your community on the internet.  Groups of family doctors work with the local health authorities to help everyone find a family doctor. Special new programs may exist in your community, or may be in development. Go to Divisions of Family Practice for more information.
9. Contact your local university. Universities that train family doctors have clinics, and most accept new patients. These clinics are teaching units; care is given by family doctors in their final years of training and by their teachers, who are experienced family doctors. Many other health care providers also work with family doctors at these clinics.
10. Ask if there are any family doctors in your church or temple who may be able to take you and your family.
If you have a chronic health issue, read How I Keep My Ulcerative Colitis in Remission. You need to stay healthy until you find a doctor you're comfortable with.
How to Find a Doctor in a New City – a Free Website
I found a free online website for finding a new doctor after you move to a new city – it's called DoctorsElite. It's free, and the website has lots of health-related articles. Kind of like a doctors' waiting room; you can browse the "magazines" while you wait for your doctor to come find you!
This new online doctor-finding service is also a fantastic way to get a second opinion. It's important not to blindly trust your doctor's diagnosis, and all smart, responsible doctors will support your decision to get a second opinion.
Starting over in a new city is often difficult, and even more so when you're dealing with health issues. Patients moving to new towns can be in the toughest position for finding a new doctor, especially when they suffer from a chronic condition. DoctorsElite gives these patients a wide range of options when looking for their new physician. Doctors moving their practice to a new location can also feel lost. Patient users can also securely record their entire family's medical information on the site, ensuring that their vital information follows them everywhere. DoctorsElite networking tools help them find and connect with the relevant physicians in their new location.
Here's a summary of this new online service that helps people find doctors after they move, and assists patients in getting second opinions after a tough diagnosis.
DoctorsElite is a free and secure online service that helps patients, doctors, and ancillary medical services find doctors by diagnoses and treatments, has crossed over 2,500 diagnoses. Users can search through any US-based doctors who specialize in conditions ranging from the common, like hypertension, to the very rare, such as arthrogryposis multiplex congenita.
This is a great way to get a second opinion – it's not just for newcomers. Every patient is entitled to a second opinion, especially when their original diagnosis is serious or calls for severe treatments, as is frequently the case with cancer. DoctorsElite helps patients take the initiative and sidestep the discomfort of asking their original doctor to refer them to another. This is useful for any patient who worries that they may have possibly been misdiagnosed, and DoctorsElite's deep pool of specialists means that no patient will lack for options.
DoctorsElite is for doctors, too. Doctors can also use DoctorsElite to find colleagues and refer their patients to specialists who have different expertise. This is most beneficial to primary care doctors, who make the most referrals of any type of doctor. Physician users can search for other doctors not only by diagnosis, treatment, and location, but also by the specialties and subspecialties they most frequently refer to. Optometrists can build a referral pool of Ophthalmologists and their subspecialties, Dentists can network with Oral Surgeons, Oncologists can refer to Surgeons and Radiation Oncologists, etc.
It's easy to find a doctor in a new city with this online site because it uses keywords that lets users find doctors whether or not they have knowledge of sometimes-confusing medical terminology. Cyril Bethala, MD, CEO of DoctorsElite believes this new service will empower patients to reach out and take control of their own fight for better care. "Patients can also find a significant number of rare diagnoses and the doctors who treat them," he says. "Our 2,500 diagnoses and 1,500-plus treatments let patients find doctors in any specialty or even subspecialty according to their needs."
If you're struggling with a chronic illness, read 4 Best Tips From "The End of Illness" by Dr David Agus.
And if you need hope and encouragement, you have to read How the Best Womens' Golfer in the World Overcame Childhood Scoliosis! It's one of my favorite articles – it's not about finding a doctor after you move to a new city, but it is good

DoctorsElite serves patients, physicians, and facilities around the country. The core of our work, however, is helping patients find doctors who can best diagnose and treat the conditions afflicting them. We want to help patients find specialized physicians like Dr. Craig Buchman, who recently helped a deaf child regain his hearing with an auditory brain stem implant. Orcystic fibrosis doctors for patients like a young Pennsylvania girl who recently received a lung transplant. We also give patients power over their diagnoses by helping them chart a course toward better health using trackers, record-keeping tools, and more.