As part of my MSW, I'm in a counseling practicum in Vancouver. These examples of learning goals for new counselors are from my Field Placement Practicum Evaluation – it's a complete list of goals I'm working towards as a counselor in training.
A tip from an alcohol and drug addictions counselor who has been practicing for 10 years: "Learn how to ask 'appropriately unusual' questions."
An example? He didn't give me one! But, his point remains: effective counselors ask questions that encourage clients to think about their problems and life in new ways. If you have an example of an appropriately unusual question, please share below.
In the meantime, here are my learning goals. You're welcome to use them to create your own goals as a new counselor. If you don't have a practicum placement yet, read What to Look for in a Counseling Practicum.
Learning Goals for New Counselors – Examples
Practice personal reflection and self-correction to assure continual professional development. Write weekly reflection of experiences, feelings, achievements, learning moments, etc. Discuss areas of self-correction and feedback with appropriate supervisor or staff.
Use effective oral and written communication when counseling individuals, families, groups, organizations, communities and colleagues. Learn how to use ETO (online counselor reporting system); write clear, professional notes in residents' files after sessions. This is a learning goal that most new counselors will have.
Participate as a valuable, enthusiastic, insightful, communicative team member. Ask staff at mid-point and end of practicum for feedback and corrective instruction.
Learn how to accept ambiguity in resolving ethical conflicts. Observe and reflect on how ethical and other conflicts are resolved amongst staff at UGM. Also, accept and support residents in as they make ethical and moral decisions, recognizing that their choices may be different than mine. This learning goal for new counselors extends to seasoned therapists, too.
Make decisions guided by BCCSW/BCASW (2003). I'm getting my Master of Social Work – not a counseling degree per se – and I need to review the social worker's code of ethics regularly. If you're a new counselor, an example of a learning goal might be to review your Registered Clinical Counselor guidelines or best practices regularly.
By the way, in "Should You Get an MSW or Master of Counseling?" I share why I decided to get an MSW with a counseling specialization, as opposed to a master of counseling degree.
Recognize and manage personal values in a way that allows professional values to guide practice. Weekly reflection in writing to stay aware of how my values and faith affect my counseling practice. Also, reflect on how I balance personal values with professional ethics (a huge learning goal for new counselors).
Engage in practices that advance social and economic justice. Look for opportunities to support clients as they recognize and cope with different types of social and economic injustice. This is more of a "social work" learning goal than a counseling one, but it applies.
Advocate for human rights. Stay aware and open to how I can assist people – not just clients but colleagues as well – in asserting their rights.
Become aware of how personal biases and values may influence working with diverse groups. Discuss with supervisor how my background and experiences affect how I counsel clients with alcohol and drug addiction issues, and how I interact with people on the street. Reflect in writing about this learning goal as a new counselor.
Learn how discrimination, oppression, poverty, and exclusion affect clients' life choices and decisions. Talk to clients about their experiences and perceptions of society and how they are treated. Learn how to paraphrase and summarize their words, to ensure I understand as best I can.
Identify and evaluate models of assessment, prevention, intervention, and evaluation. Compare my agency's forms of assessment, interviews, and intake to other agencies. Consider differences – pros and cons of each type of assessment tool. This is another example of an ongoing learning goal for new counselors.
Distinguish, appraise, and integrate multiple sources of knowledge, including research-based knowledge and practice wisdom. Observe at least three counselors' one-to-one counseling sessions, and debrief afterward. Integrate learning into my own style.
Learn current "best practices" in alcohol and drug addiction counseling. Read at least three articles on current counselor techniques and research in alcohol and drug addiction counseling. This is one of the easier learning goals for new counselors, because it's easy to check off the list!
Use practice experience to guide research. Research current studies and papers related to situations I encounter in counseling or group work sessions.
Learn how AA works as a method of recovery. One of my learning goals as a counselor is to immerse myself in drug and addictions information. Thus, I need to read the Big Book of Alcoholics Anonymous, and at least one 12 Steps book.
Learn my agency's policies developed – the history and rationale. Arrange meeting with someone who has been with the counseling agency for a long time, and learn about organizational policies. I'm not sure this is a high priority in terms of learning goals for new counselors.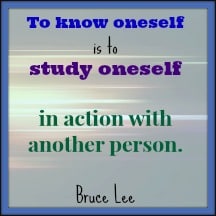 Create rapport and positive relationships with clients in the alcohol and drug addiction recovery program. Learn how to support clients as they process the 12 steps of recovery.
Observe counselors in one-to-one sessions, to be exposed to a variety of skills and mindsets. Learn what a "productive counseling session" means to different counselors. This is probably the task I'm most excited about as a new counselor! But it's also the least creative example of a learning goal for new counselors.
Learn interpersonal and professional skills for working with groups. Observe and eventually facilitate recovery support groups as a counselor.
Select appropriate intervention strategies. Learn how to meet the client where he's at, and support him appropriately (as opposed to pushing him to be where I think he should be. This is another learning goal for all new counselors, regardless of program.
Make multi-dimensional assessments of strengths, resources, problems and needs. Learn how to observe different types of assessment, such as behavior, handwriting, body language, etc. Learn what to pay attention to.
Help clients resolve problems. Observe and eventually facilitate one-to-one counseling sessions with clients. This is another obvious example of a learning goal for new clients.
Practice ending relationships appropriately. Learn strategies to bring healthy closure to relationships with clients and fellow counselors when practicum ends.
Make appropriate referrals. Learn what resources are available in Vancouver, to help clients achieve goals. This is a social work learning goal that new counselors should strive towards, as well.
Keep accurate and effective records. Study how other counselors use ETO to report on counseling sessions; practice own reporting in the system.
What do you think – what are your learning goals as a new counselor? If you have other examples, please share with me!