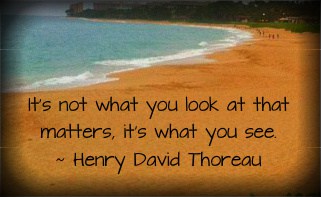 This tip for dealing with dementia in a residential care home or facility will help ease anxieties and soothe fears. It's a simple technique that may reduce everyone's stress level.
Yesterday I attended a caregivers support group through the Alzheimer Society of Vancouver (I'm a Master's of Social Work student at UBC, and my practicum placement is with the Society). The volunteer facilitator of that support group is a recreation therapist at a residential care home for people with dementia.
If you're dealing with dementia at home, read Caring for Elderly Parents? Tips and Inspiration for Dealing With Dementia.
Dealing With Dementia in a Residential Care Home
This tip for calming someone with dementia down is easy, quick, and effective in many cases:
Pin a letter on their bulletin board or wall
Write a letter to your person with dementia, and ask the staff at the residential care home to read it when she is stressed (or "sundowning", which may happen every evening).
Here's an example of a letter:
"Dear Mom,
I miss you and love you! I'm sorry I can't be with you right now – I'm out of town (or at work, or with the kids in Saskatchewan – whatever makes sense to your loved one with dementia). You're in a safe place, and the people there will take good care of you.
Here's a picture of me and you together. This was last Christmas, and we had a wonderful time cooking the turkey and eating with Michelle, Barry, and the twins. I have the same picture, and I look at it every time I miss you. It calms me down and makes me feel better.
I will see you soon. You're safe, and nothing bad will happen to you.
Love, Laurie"
Letter writing tips for dealing with dementia
Your letter has to reflect your loved one's reality. For instance, if she is comforted knowing that you're on a business trip, then write that! If she feels better knowing you're visiting her sister in Saskatoon, then write that.
Ask the staff at the residential care home who are dealing with dementia to read the letter as often as your loved one needs. If your person has advanced dementia, she won't remember what you said in the letter – much less where it is and that she should read it! Hopefully, the staff at the care home have time to read the letter to your loved one, even if she gets upset, stressed, or anxious every hour.
If someone you love has been diagnosed with dementia, read  10 Tips for Caring for Parents With Dementia.
What do you think – would a letter and photo calm a person with dementia in a residential care home? I welcome your thoughts below.