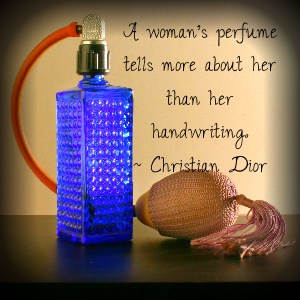 Flowery floral perfume sets are good gifts for some women – but not all of them. For instance, the Secret Wonderland fragrance gift basket my brother-in-law gave me for Christmas delighted my niece, but left me yearning for vanilla (sorry, John! Love you anyway

).
These tips will help you decide if floral perfume gift sets are the right gift choice for the lady in your life – whether she's your girlfriend, sister, mom, or boss.
Hypnose by Lancome for Women (eau de parfum spray) is the floral perfume on Amazon that gets the most positive reviews. "I get a lot of compliments on this perfume," says Lynnie from LA. "It's not overpowering, yet it stays with you all day. Stays fresh, too. Floral, slightly spicy but not enough to be harsh. Price was excellent!"
And here's the most popular of all the perfume gift sets on Amazon: Victoria Secret Ultimate Eau De Parfum Gift Set – it has 12 different fragrances, all beautiful for women.
Perfume gifts sets – especially floral perfumes – may not be a good gift for women. Here are four signs she will enjoy a floral perfume gift for her birthday, anniversary, or holiday celebration.
4 Signs Floral Perfume Gifts Sets Are Good Gifts
Why is it important to give the right perfume to the right woman? Because "a woman's perfume tells more about her than her handwriting," says Christian Dior. Her perfume is as personal as handwriting, personality, goals and dreams – which means you can't just buy her any old perfume as a gift.
So, you might want to buy perfume for a woman if…
You've caught a whiff of floral perfume on her before. I've never worn floral perfumes; I like my scents musky, vanilla-y, and slightly spicy. When we first got married, my husband bought me an expensive perfume – floral? fruity? sweet? I can't remember. But whatever it was, it wasn't quite me. That's why he loves this blog (Quips and Tips for Giving Gifts)! He thinks people need help matching the right gifts to the right person, so money isn't wasted on stuff people don't want or can't use. Like floral perfumes. Or deep fat fryers (which I bought for my sister one year. Big mistake).
She likes to experiment with different fragrances. Some women like to try all types of different perfumes, and those women are the easiest to buy perfume gifts for. Other women, like me, like to stick to the scents they love. So, an easy sign that perfume is a good gift for women is how experimental they are. Also, if you have access to her bedroom or bathroom, look at how much perfume she already has! If she has bottles and bottles of perfume she never wears, then don't waste your money on more.
She's single and looking for "the one." I once read that single women who want to attract men should always wear the same perfume. Guys will associate that scent with her. When they smell it elsewhere, they'll think of her. And, I've also heard that single women should wear perfume that remind men of food and baking. I'm NOT thinking of cotton candy perfume! Rather, think cinnamon, vanilla, bacon, and cheeseburgers.
A fun tip about men, single women, and floral perfumes…"Glamour magazine's Susan Cernek and Lindsey Unterberger polled a group of men on their favorite and least favorite scents on women," writes Molly Mann in Scent of a Woman: Four Fragrances That Turn Men Off. "They found that most of the respondents thought that food smells should stay in the kitchen. (Not the women, that is, just their perfumes.) "I don't think women should smell like food—nor should men, for that matter," said one guy in the group. "Desserty smells make me hungry, not turned on," said another."
Note that the same perfume smells different on different women, because their chemistry interacts differently with different ingredients. This doesn't mean floral perfume gift sets aren't good gifts for women – but it may mean you should stick with the perfume you know she loves, instead of buying something new and different.
Enough about floral perfume gift sets! If she's turning forty, read 40th Birthday Gifts for Women – 20 Ideas She'll Love.
Have you bought perfume for a woman – and it backfired? Do you like getting perfume as a gift? Comments welcome below!